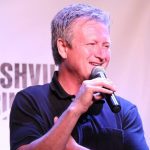 Nashville Song Pitcher was created by industry veteran Keith Mohr. Keith has been in the industry for over 25 years, first starting out as a musician in Baltimore, MD. Keith toured the USA with a band during the early 1990's, and then started a commercial recording studio near Harrisburg, PA (Broken Records Studios) in the mid 1990's.
During that time, he created an online community for Christian musicians called "Indieheaven.com" which was online for over 20 years! Indieheaven grew to be a leader in its class and was one of the first distribution websites to offer digital downloads for consumers to purchase singles and digital albums. It started around the same time as CD Baby.
Keith relocated to Nashville, TN in 2003 to better service his music production clients. Keith soon created an annual music conference and for the next 6 years it attracted thousands of musicians from around the globe. The events were focused on DIY and artists being independent, together.
In 2008, Keith created an open-mic songwriter contest in Nashville, called "Nashville Rising Star." Many emerging songwriters were discovered through Nashville Rising Star, with several contestants being signed to major artist/publishing deals including Grand Old Opry memer, Kelsea Ballerini. One contestant was even personally referred to Miley Cyrus by Keith for her world-wide "Bangerz" tour and was hired and toured the globe. This was a direct NRS connection that they are very proud of!
The event changed its name to Nashville Rising Song a few years ago because the event was all about the song and the contest moved to venues located on Music Row in Nashville. The contest became the most popular event of its kind in Nashville, continuing to help new songwriters hit the town running by being discovered at the contest. One contestant became part of the country duo "Exit 216" with grammy award winning songwriter/producer Steven Battey.
With the onset of COVID and the shutting down of Music City, Keith created an online version of his contest that combines a crowd funder, for contestants to raise support for their music endeavors through vote donations by their fans, along with a songwriting contest. Check out Global Rising Song. Over $67,000 has been raised by songwriters through the contest so far! See a press release about the contest here.
Most recently, Keith has been producing song demos through his "Mohr Music Productions" company.
With Nashville Song Pitcher, Keith will capitalize on the many relationships he has created and cultivated for the past 18 years building his businesses in Nashville. The goal of NSP is to discover new songs and be a song champion for songwriters worldwide.
Success stories are the fuel in Keith's engine!